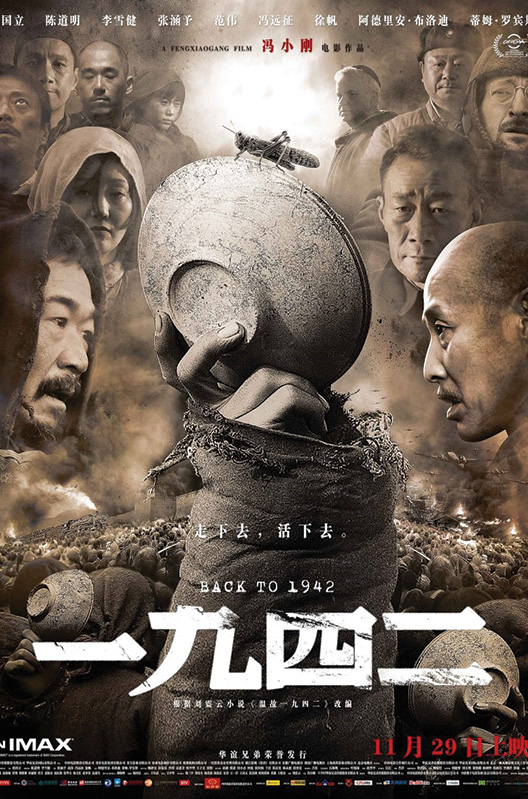 Director: Xiaogang FENG
Movie Length: 2H 20Minutes
Categories: Drama
Main Cast:  Daoming CHEN, Guoli ZHANG, Fan XU, Xuejian LI, Wei FAN
Plot:
A North Henan landlord embarks on a pilgrimage to Shaanxi province during the 1942 famine, struggling to survive as war with Japan looms on the horizon. His house beset by starving villagers, Landlord Fan (Zhang Guoli) endeavours to calm the crowd by preparing a feast. But his house is burned down in the chaos, prompting Fan, his teenage daughter Xing Xing (Fiona Wang), his servant Shuang Zhu (Zhang Mo), and his tenant Hua Zhi (Xu Fan) on a treacherous journey south. Along the way, encounters with an American journalist (Adrian Brody), a judge (Dan Wei), and a priest (Zhang Hanyu) who has lost his faith reveal the true depth of the despair that grips the country. But the hardships along the way prompt Fan to make some devastating sacrifices that leave him a broken man. Meanwhile, the Japanese government attempts to turn the Chinese people away from their government by offering them sustenance, and the Chinese government finds themselves forced to choose between feeding their troops or the masses.